Packages
Tummy Tuck & Breast Augmentation Package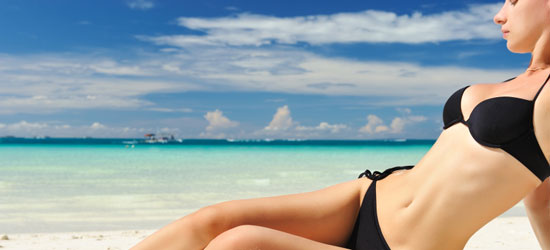 from NZ$13,000 and A$11,800*
Enquire Now
Includes Breast Augmentation and Tummy Tuck Surgery, 12 nights accommodation, return airport and hospital transfers, one return economy airfare from selected cities in New Zealand and Australia to Bangkok.  
Terms, conditions and surgery booking fee applies. 
Package Inclusions 
•
One return economy airfare to Bangkok departing from selected New Zealand and Australian cities 
•
Surgery at an international hospital with a board certified Plastic Surgeon
•
Surgeon's fees and anaesthesiologist fees
•
Theatre costs, anaesthesia, antibiotics, pain medication and general medication
•
Surgery cost based on body weight of less than 80kgs
•
Round cohesive silicone gel breast implants of less than 400cc
•
FREE admission to a private hospital room including standard hospital meals 
•
One return airport transfer
•
Two return hotel to the hospital transfers 
•
English speaking in-hospital coordinator to assist with admission, follow up appointments and questions
•
FREE enrolment in the exclusive Stunning Makeovers Ambassador Program  
•
Accommodation in 4-star hotel in the heart of Bangkok close to shopping and restaurants
Companion or partner stays FREE!  (double bed)
•
FREE daily buffet breakfast at the hotel (for you and your companion)
FREE high speed broadband by WIFI and LAN
•
FREE welcome fruit on arrival at hotel
•
FREE Late hotel check out to 3:00pm
•
In-house discounts on laundry and food and beverages at the hotel
Exclusions
•
Surgery cost based on uncomplicated cases
•
Surgery cost variation due to actual theatre time or additional hospital stay due to minor or major complications or ICU admission
•
Surgery prices subject to change without notice
•
Patients with body weight of over 80kgs
•
Compression garments or additional medical materials or drugs that have to be prescribed 
•
Pre-operative tests not included in the package
•
Treatment for DVT precaution
•
Consultation with medical specialists and medications for pre-existing conditions 
•
Pricing changes due to exchange rate fluctuations
•
Changes in airline taxes, airfare costs or fuel surcharge changes
•
Domestic airfares to Auckland, Sydney, Melbourne, Perth or Brisbane
Terms and Conditions
Airfares
•
Airfare based on economy return fare during low season with a full service airline.
•
Additional costs for domestic flights apply if required
•
Airfare pricing valid for sales and ticketing from 01 July to 15 August unless sold out prior and are for travel in low season
•
For travel during other seasons please contact Stunning Makeovers for costs
•
Tickets are non-refundable
•
Airfares subject to availability
•
Fares correct at time of publishing but may fluctuate if fees, taxes, surcharges or currency change
•
Additional taxes may apply at destination
•
Payment for flights, accommodation and transfers required at time of booking
•
Other conditions apply - please contact Stunning Makeovers for full details and Terms and Conditions 
•
General Terms and Conditions
Surgery & Payment
•
Surgery pricing subject to confirmation at a consultation with the surgeon and payable directly to the hospital prior to surgery. Additional costs may apply
•
Acceptance for surgery can only be confirmed after consultation at the hospital and following any health checks, tests or x-rays
•
Payment for flights, accommodation and transfers required in full to Stunning Makeovers at time of booking
•
Pricing provided for budgeting purposes only
•
Please contact Stunning Makeovers for full details and terms and conditions