Destinations
Vejthani International Hospital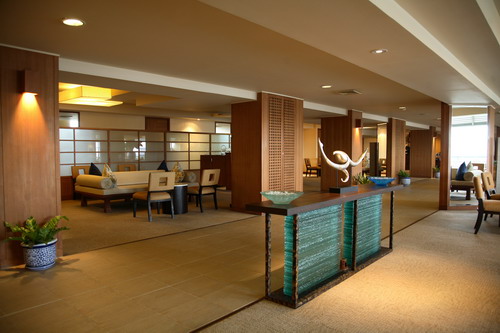 Vejthani International Hospital
This privately owned hospital was established in 1994. The owners brief to the design team was not only to build a 12-story top medical facility but to build a hospital with the feel and ambiance of a 5 star hotel.
As soon as you walk into the hospital you feel at ease. The smell of freshly brewed coffee from Starbucks on the ground floor fills the air.
The bookshop, toyshop and café, roof garden and beauty parlour, all add to the atmosphere. It's easy to forget you are in one of Bangkok's leading medical facilities.
The hospital has more than three hundred thousand patients per year with International patients from 40 different countries. 
Most importantly, the hospital holds internationally recognised accreditation and certification. In 2010 the hospital achieved JCI accreditation which is the same standard American hospitals must attain. 
With over 700 full-time employees, 300 physicians and dentists on staff and 200 nurses, you can expect the best of care.
Stunning Makeovers have been facilitating client arrangements for surgery at Vejthani Hospital since 2009.
Accreditation/Awards
Hospital Accreditation (HA)
Brand excellence in 2007-2008
Bureau of Laboratory Quality Standards -Vejthani Laboratory Quality Level of Consistency Excellent Throughout the year 2009
SIPA (Software Industry Promotion Agency) award
Vejthani Laboratory Certified for Excellence Participation in EQAP by Mahidol University 
Vejthani A.R.T. (Assisted Reproductive Technology) Centre certification by the Royal Thai College of Obstetricians and Gynaecologists.
Special Facilities
Internationally Certified Laboratory
10 Operating Theatres
Radiology Department: Portable X-ray, CT-scan and C-ARM
Neonatal Critical Care
Water-jet technique for liposuction
Computer navigation and mini-invasive technique for Joint Replacement surgery
Specialisation
Plastic Surgery 
Skin & Laser Treatment
Total Joint Replacement Surgery
Spine, Hand & Shoulder Surgery, 
Gastro-Intestinal Disorders, 
Fertility Treatment (ART)
Urology
Abdominal Surgery
Colorectal Surgery
Obstetrics & Gynaecology
Available Procedures:
Available Doctors: